LAKE WEISSENSEE
---
In the region of the Gailtal Alps, in between the Drau and the Gailtal, lies Lake Weissensee at 930 metres above sea level. The lake is 11.6 km long, 960 metres wide and has a maximum depth of 99 metres. Weissensee is the fourth largest lake in Carinthia with a total surface area of 6.5 square km.
Two thirds of the shore are undeveloped and together with a favourable climate, an exceptionally rich variety of plant life is supported.
A distinctive feature is that there is no road connection between the east and west shores, however, nature lovers can access the whole lake by walking, bike riding, or by taking the ship.
Weissensee is fed by a number of small streams and springs. A sluice gate at the eastern end of the lake regulates the water level.
Weissensee supports over twenty different types of fish, including trout, carp, pike, tench, zander, perch and char. In 1974 the largest trout in Europe was caught in Weissensee weighing 22 Kg!
The name Weissensee refers to the white coloured band which surrounds the shore of the lake. This can be seen shimmering through to the surface of the water.
Weissensee is a paradise for bathing as it has a water temperature of 24 degrees and on average over 2000 hours of sunshine every year. The water from the lake is of the highest quality and purity.
The Weissensee Nature Park provides facilities for activities including running trails, Nordic walking routes and over 200 km of marked footpaths.
Since 1957 no motor boats have been allowed on the lake apart from those used by the Weissensee Cruise Line together with the land and forestry commission.
In the 12th century a wooden bridge was constructed between the narrowest part of the lake, connecting the north and south shores. In 1967 a new bridge was built which provides a superb viewing point of the lake.
Weissensee becomes a winter paradise between December and March when the lake can freeze to a depth of 50cm. Routes and tracks are prepared and regularly maintained for ice-skating, skiing as well as cross-country skiing.
Travelling by ship on Weissensee allows access to the unreachable shores of the lake. By getting on and off the ship at the various landing stages you can explore the numerous marked footpaths and enjoy the peaceful environment and wonderful natural scenery.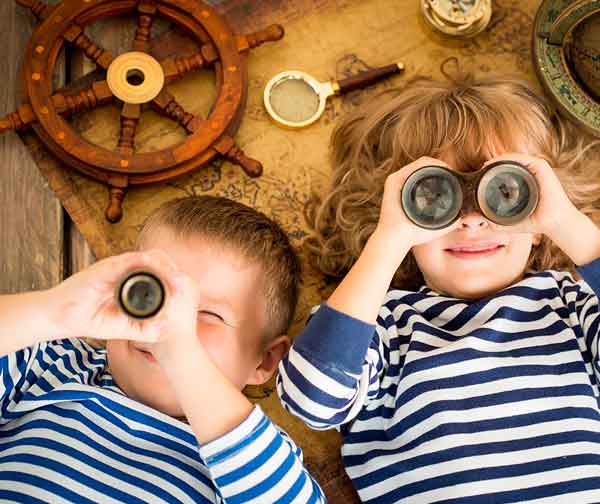 Children Captain
Every child starts as a seaman recruit and ends the trip as a children captain.
See the dates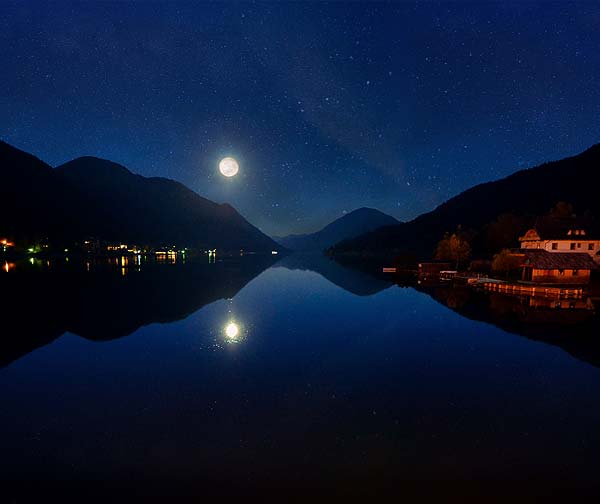 Moonlight ride
Be enchanted by the mystical atmosphere of a full moon night on a boat trip. Be enchanted by the mystical atmosphere of a full moon night on a boat trip.
Moonlight ride dates